COVID-19 Response
Due to the outbreak of COVID-19, Dryco has developed a contamination response protocol for commercial/public buildings. Our team has been working around the clock, staying up to date on the latest developments. Our team has many years of experience in the cleaning of biological contaminants. Our employees are trained on how to safely address contamination concerns, by protecting themselves and others from exposure. Following guidance from the CDC, Dryco is ready to assist the Twin Ports community with wiping down and applying disinfectant.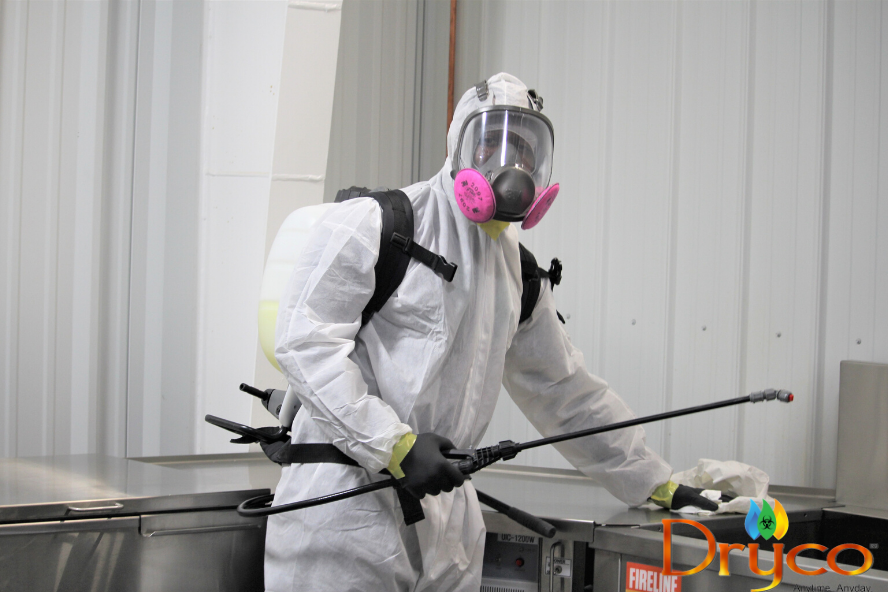 Approved Products
We use EPA-approved cleaning/disinfectants. We are staying up to date with the latest guidelines provided by the CDC.
CDC-How the Virus is Spread from
Person-to-Person
– Between people who are in close contact with one another (less than 6 feet) –
– Through respiratory droplets produced when an infected person coughs, sneezes, or talks –
– Droplets can land in the mouths or noses of people that are nearby or possibly inhaled into the lungs –
– May be spread by people who are not showing any symptoms –
Learn More from the CDC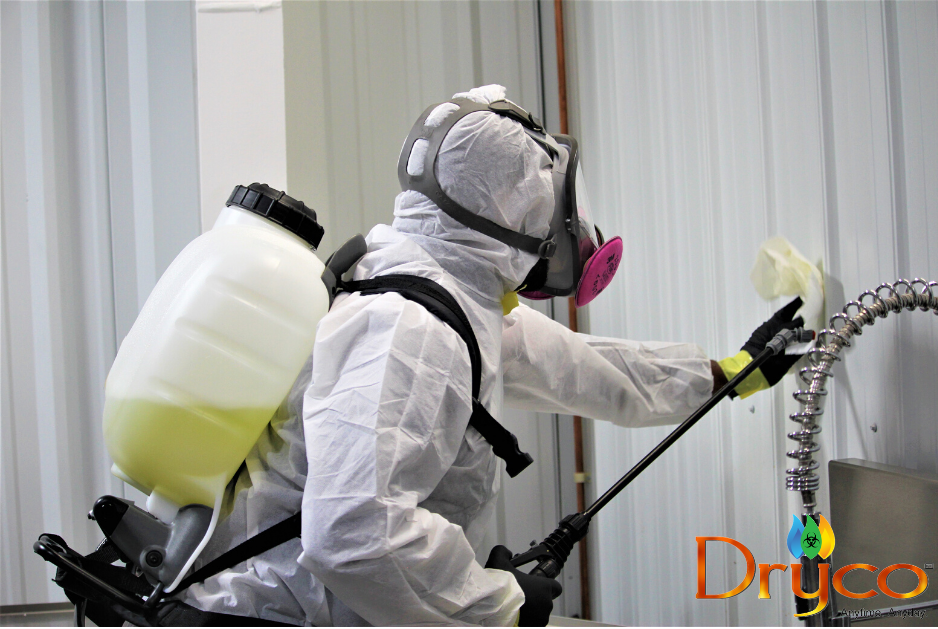 We Are Ready
Our team is on call and ready to wipe down and apply sanitizing agent to exposed areas in schools, government buildings, public areas, restaurants, large and small businesses, theaters, hotels and motels, apartment and condominium buildings, and rentals. The risk is growing, but we are here to help our community and families be safe and have a healthy outcome throughout the duration of the COVID-19 threat.
Call Us (218) 302-1254
10% of all COVID-19 net job proceeds will be sent to Second Harvest Northern Lakes Food Bank!

If you have a case of COVID-19 in your building and you need help, we are here!
DISCLAIMER Though Dryco Inc. follows protocol announced by the Center for Disease Control Prevention, there is no testing that exists to ensure total elimination of the coronavirus. We are safely using EPA certified chemicals and cleaning agents to wipe down areas affected by bacteria and viruses. These are tasks that Dryco Inc employees are trained to do. As a business that operates in public, our strict safety protocols meet CDC standards in order to minimize risk to our clients, our employees, and our own families.
Here are a few links for information to help prevent Coronavirus:
Center for Disease Control and Prevention
Minnesota Department of Health
World Health Organization
"Providing a Calm Presence During Emergencies"