• 24/7 live calls with immediate response
• Free estimates
• Top-of-the-line drying equipment and training
• We provide a calm presence during every emergency and get you back to normal
Your Water and Fire Restoration Team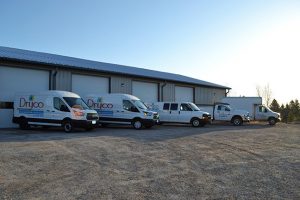 When a disaster strikes, you can rely on Dryco Restoration Services. We specialize in water damage restoration and fire damage restoration throughout Duluth MN and the surrounding area. Whatever your restoration needs may be, Dryco has the trained water damage restoration specialists and equipment to get the job done right! We provide residential, commercial, and industrial water damage services. The Dryco Restoration Team is professionally trained, industry certified and have all undergone background checks and drug testing. We follow water damage restoration company and industry guidelines at all times. Our team works together to provide the very best emergency, restoration, and reconstruction services by building a positive relationship with all parties involved. We take pride in providing honest business and exceptional customer service.
Professional Water Damage Cleanup in Duluth MN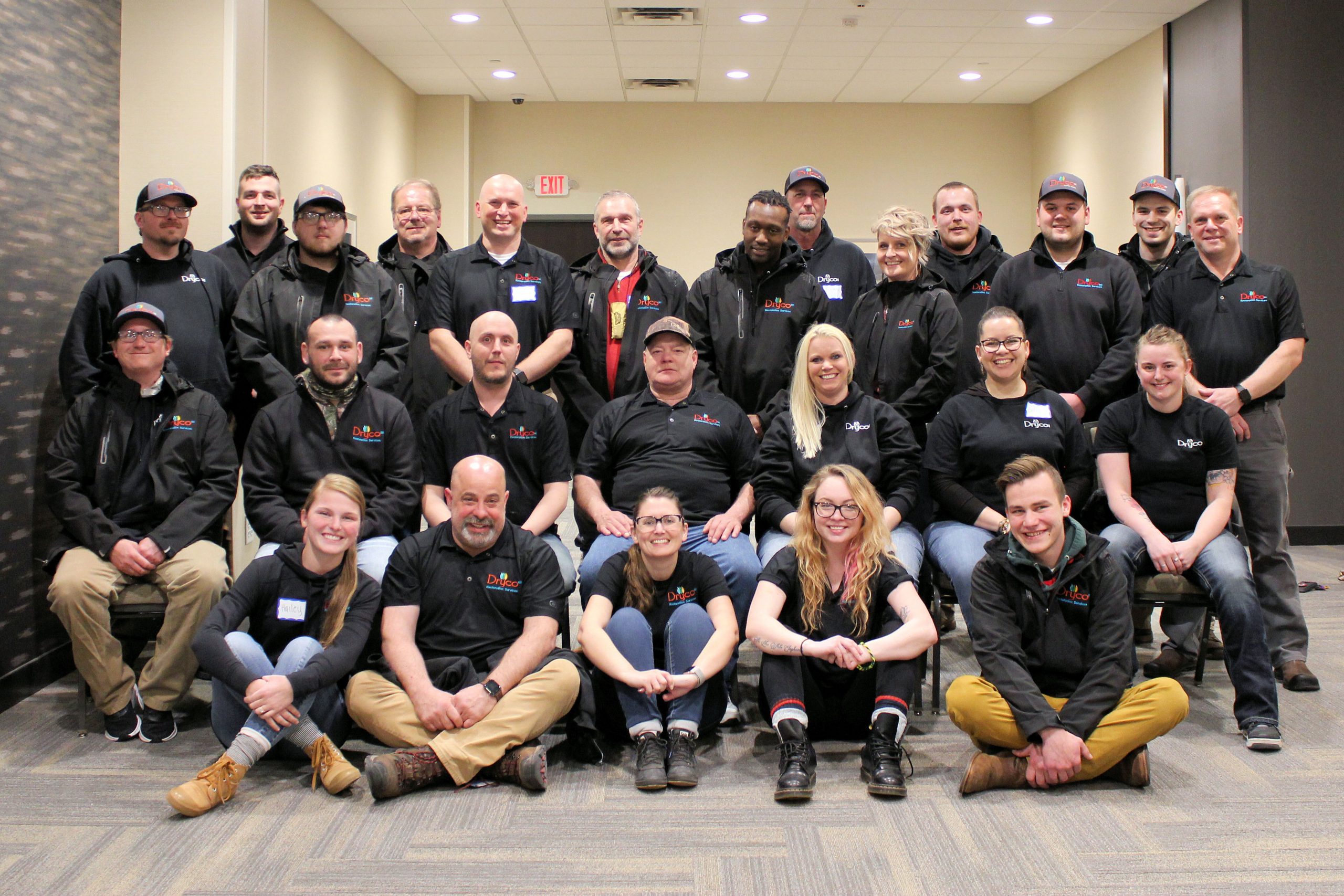 When your home or business is threatened by water damage, flood damage, or sewer damage in Duluth, Dryco Restoration Services has the knowledge and proper equipment to mitigate and completely restore your property and preserve your most valuable assets. We are an IICRC certified firm and preferred by many insurance companies in the area. We can help you after an incident involving a broken or leaky pipe, sink overflow, toilet overflow, bathtub overflow, refrigerator, washing machine, water heater, or dishwasher overflow, air conditioner leaks, sump pump failure, hardwood floor water damage, or storm damage. We can even help you file your insurance claim! At Dryco, we do whatever it takes to get your home back to 100% in a timely, organized, and professional way.
Our Water Damage Process
Our water damage company restores property and peace of mind by offering the property owner a detailed understanding of the restoration process. The property owner is kept informed and the loss documented every step of the way. We treat each property owner as if they were a family member and their property as if it were our own.
We are with the property owner through every part of the Duluth water damage restoration process including the water extraction, water restoration, and any other water removal services that the situation demands.
Upon arrival, our professionally trained and certified technicians will first assess the damage and identify the source. Our technicians use moisture detectors, hygrometers and in some cases, infrared cameras to accurately identify and locate the issue. The Dryco Emergency Restoration Team will then take proper steps to control the water intrusion and begin the drying and restoration process.
At this point, water extraction will begin followed by disinfecting, drying out and dehumidification of the structure. This step includes removing damaged and non-salvageable wet material. Our technicians will thoroughly dry the structure and contents with state of the art drying techniques. Our team will monitor every step and map the drying process with specialized testing, exceeding industry standards in order to prevent the growth of mold spores and to ensure you obtain a complete recovery.
We make use of all available water mitigation services to give the best residential or commercial property restoration. All it takes is one call to get started on emergency water removal.
Sewage Backup Cleanup & Removal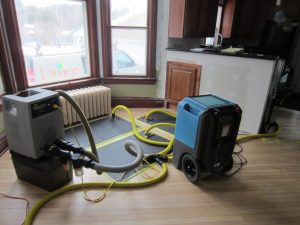 Your safety is our first concern. Our clients' health and safety are our primary concerns when sewage damage (also known as black water) occurs. Not only do we have the experience, training and certifications necessary to decontaminate and dry sewage damaged buildings in Duluth, we also make sure our clients are kept safe throughout the process.
Sewage damage can contain high amounts of harmful bacteria and there are serious health risks associated with it. We provide you with sewage cleanup and sewage removal to ensure your safety as well as family members and coworkers. Coming in contact with fecal matter or raw sewage could cause disease, destroy your valuables, and cause severe damage to your Duluth property. It's critical that if you come across sewage damage that you do not attempt to clean it yourself.
We provide the best sewage backup cleanup and flood cleanup services in Duluth MN.
Basement Water Damage Repairs
Damage and water in basements are generally caused by internal appliance failures such as water heaters or washing machines, or external factors that cause frozen pipe water damage or rainstorms. It's important to have a professional who understands how to perform complete basement water damage cleanup and structural drying come take care of any basement water damage repairs as soon as possible before more damage occurs.
If you have large-loss from sudden storm damage, have some broken pipe water damage or the smallest amount of leaky pipe water damage in your basement, you need our home water damage restoration to get things returned to normal. When you need emergency water removal in Duluth, we'll check your home from top to bottom to make sure that all excess water and moisture is eliminated. If you have water in your basement or worse have a completely flooded basement, call us immediately to start your basement water damage cleanup.
Fire and Smoke Damage Restoration in Duluth MN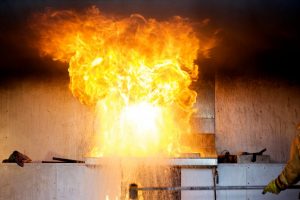 Fire damage emergencies can be devastating for home and business owners alike. It can be an overwhelming feeling not knowing what to do or who to talk to. Dryco Restoration is also a fire restoration and smoke damage cleanup company and knows the process for successful fire damage cleanup and smoke damage restoration intimately. Our primary goal is to clean, de-odorize, and restore your home and all personal possessions to pre-loss conditions. Our fire damage restoration company has licensed and insured fire damage repair experts in Duluth who can help restore your property quickly and effectively. The first step to the restoration process is to contact one of our fire damage representatives, we can help with all your questions regarding insurance, securing your property, emergency cleaning for your possessions you need immediately, and any others that you may have.
Easing Your Stress with Fire Restoration
We will handle all commercial, industrial, and residential fire damage restoration services. Our fire damage clean up experts will treat your property with the utmost care, handling documents, fixtures, appliances, collectibles, and other fire damaged valuables as if they were our own. We will answer all of your questions and keep you informed in the fire damage cleanup every step of the way. Our team is here to help ease your stress allowing you to fully recover. Our total fire reclamation services include cleaning, deodorizing, and rebuild. Don't hesitate to contact us for smoke damage repair and fire clean up services. Discover the Dryco Difference!
Fire Damage Repairs and Smoke Damage Cleanup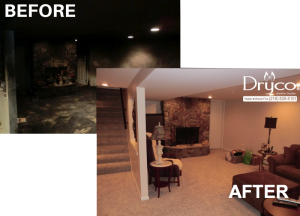 After the fire has happened and gone out, the first thing that needs to be addressed actually is not the damage caused by the fire itself, but rather the damage by water used to extinguish the fire. If it's not dealt with effectively and efficiently, the water will start causing problems by itself. Once the area has been dried out, the fire damage cleaning can begin. The first step is evaluating the degree of the damage and developing a comprehensive plan to erase all evidence that a fir ever happened.
Our smoke damage cleaners will remove any unsalvagable building materials and use specialized smoke remediation scrubbing treatments and tools to deal with smoke damage and carefully remove soot stains from furniture and walls. Then we handle smoke odor removal with a total deodorization process, sanitation, and air purification. We'll finish with home reconstruction services to rebuild any areas that were unsalvageable.
The #1 Fire & Water Damage Restoration Company in Duluth MN
Whether you have experienced soot back-up in your place of business or a major fire within your home, Dryco Restoration fire damage restoration services is ready to respond immediately with state of the art equipment and a professionally trained and IICRC certified Emergency Response Team. Our fire damage restoration company's employees are certified in fire damage repair, smoke restoration, odor control, flood cleanup, and water damage restoration so you can rest assured that your home will be properly restored.
We know you have a choice when it comes to water & fire damage restoration companies near you, so we thank you for choosing Dryco for your fire remediation and water removal needs.
Dryco Restoration Services is located
5816 Ryan Rd, Duluth, MN 55804
. Call us today at
(218) 302-1254
.
• IICRC Certified Sales Team, Managers, Foremen and Technicians
• IICRC Certified Firm
• Insurance preferred
• Independent Locally Owned Firm
• 24/7 Emergency services
• General Contractors License, we can also do the reconstruction!
• Licensed in MN & WI
• We put customer service 1st
• 100% Satisfaction Guarantee! Experience the Dryco Difference Today!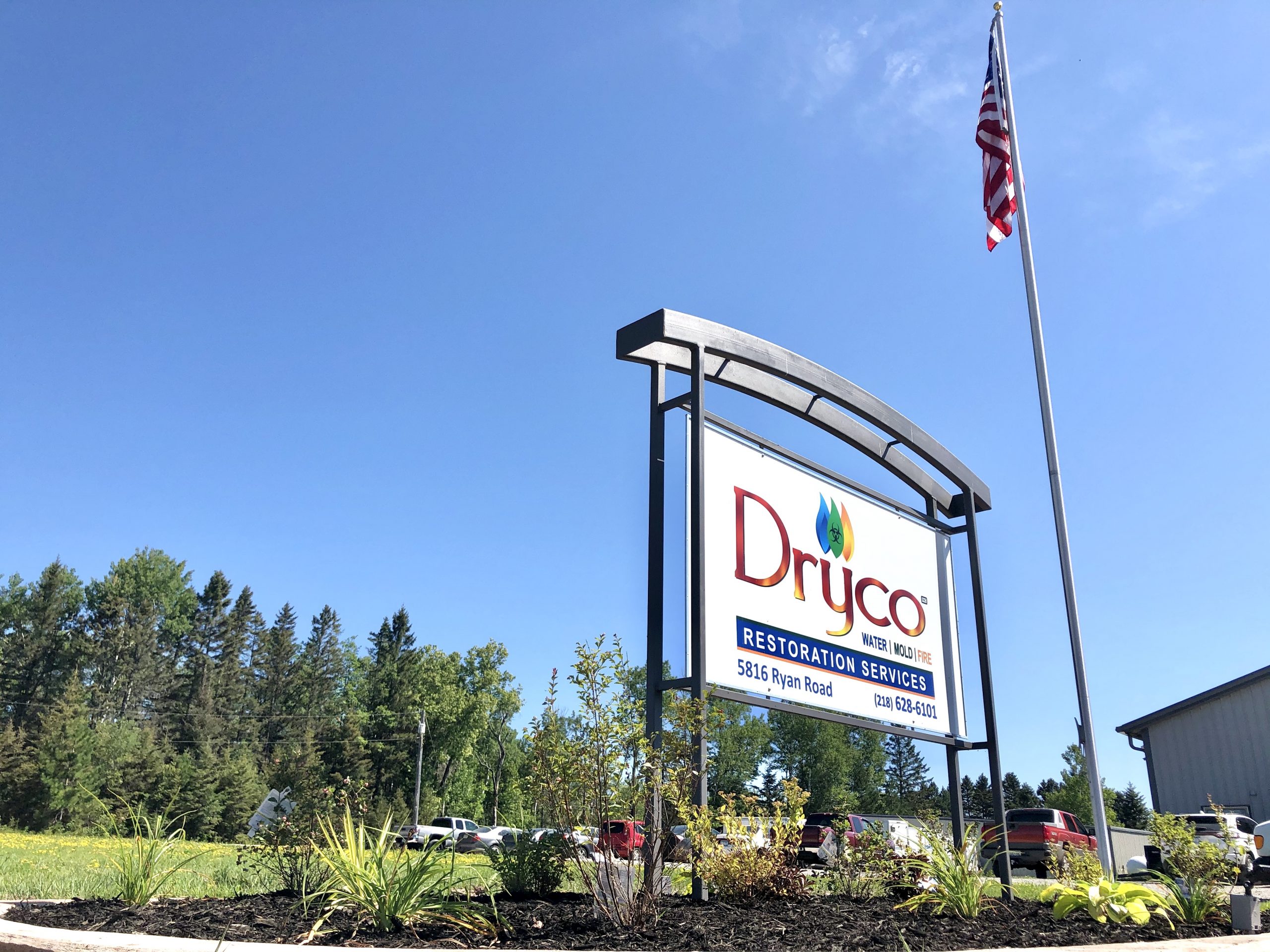 Has your building been exposed to COVID-19?Call (218) 302-1254 Due to the recent outbreak of COVID-19, Dryco has developed a contamination response protocol for public buildings. Our team has been[…]
Read more