2023 CE Classes are brought to you by: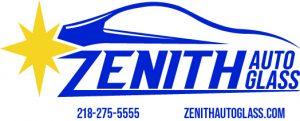 Fall 2023 Continuing Education Courses
To be added to our email list to be notified of upcoming Insurance Continuing Education Class offerings click here.
EVENT DATES:
Wednesday, September 27th & Thursday, September 28th
INSTRUCTOR:
Back by popular demand - Jonathan May
jmaymagic.com
About Jonathan-After a successful 10-year career in the insurance world, Jonathan May decided to go into business for himself as a full-time entertainer, based out of Des Moines IA. For the last 11 years, he has traveled the Midwest as a professional full-time Magician, performing over 400 shows a year at casinos, clubs, and corporate parties! Although still licensed, Jonathan no longer is active in the Insurance world, but he LOVES to share his enthusiasm towards it through his classes with Cape School for continued education. His high energy and fun-filled CE classes have found a local "following" and he has made several trips to Duluth over the last few years. When was the last time you laughed and had Magic Tricks in your CE Classroom? Don't miss it!
LOCATION:
Kitchi Gammi Club
September 27th
MORNING COURSE: Ethical Choices in Insurance
continental breakfast included
Time: 8am-12pm
Ethics Credits: MN – 4, WI – 4
Description: This course provides an ethical consideration of consumer protection practices in insurance. It identifies the purpose of consumer protection in insurance and specific consumer protection regulatory efforts. Examples of improper consumer protection actions by insurers and licensees are provided to highlight the need for ethical consumer protection practices. Ethical principles are defined, including how ethics differs from the law, consumer protection ethical duties owed to others, and the benefits of ethical actions. Ethical components of consumer protection are described and supporting business ethics theories and tools are explained. Relevant ethical consumer protection practices of the licensee and in the insurance workplace are examined. An ethical dilemma resolution process is given and practice cases are used to apply it.
LUNCH: Catered by Kitchi Gammi Club
included with purchase of course
AFTERNOON COURSE: ePractices in Insurance
snacks and beverages included
Time: 1pm-5pm
General Credits: MN – 4, WI – 4
Description: The class provides legal practice standards and direction in the areas of eCommerce transactions, electronic communications, internet and mobile office management, and insurer, agency and customer privacy. Practical industry examples and processes are noted throughout to provide clear insight into legal insurance eCommerce and communication standards. Areas addressed from a legal standpoint include: E sign transactions, electronic disclosures, emailing security, electronic data confidentiality, privacy regulations, electronic record keeping and online advertising. Process aids are provided related to: office security and protocol, electronic record keeping, social media, all modes of electronic communication, mobile device security and privacy methods. The producer will be equipped to provide legal and appropriate action and response to a variety of insurance electronic transaction situations.
September 28th
MORNING COURSE: Integrated Insurance Ethics: Resolving Ethical Dilemmas 
continental breakfast included
Time: 8am-12pm
Ethics Credits: MN – 4, WI – 4
Description: This course equips the insurance licensee to apply integrated ethics to insurance decisions and ethical dilemmas. It begins by providing the foundation of insurance business ethics, including defining the ethical purpose of insurance. It gives tools for defining the ethical mission and goals of an insurance business, and the components of ethical codes to guide the licensee in business decisions. Normative ethical theories and right vs right ethical precepts are explained. The basis for balanced, integrated ethical decision making is explored, where win-win decisions are applied to insurance ethical dilemmas. The character traits of the holistic ethical licensee are considered, including ethical character qualities needed in emotional reactions, systemic frameworks, facing tough decisions, and utilization of knowledge and rationality. Several case studies are included that apply integrated ethics to insurance issues seen in today's insurance environment.
LUNCH: Catered by Kitchi Gammi Club
included with purchase of course
AFTERNOON COURSE: Insuring Automobiles and Their Drivers
snacks and beverages included
Time: 1pm-5pm
General Credits: MN – 4
PC Credits: WI – 4
Description: This course considers important aspects of insuring autos and their drivers. It provides a look into the auto insurance environment, its inherent risks and impact on underwriting and rates. Included are new auto features, electric vehicles, use of telematics, autos in the gig economy, remote workers and commuting, distracted driving and more. The personal auto policy, its features and various needed endorsements are explained in light of market needs. Factors in personal auto insurance rates, Usage Based Insurance, classic auto coverage and the role of umbrella liability insurance are reviewed. The commercial auto policy, its coverages and endorsements are explored. Transportation network coverage is explained. Relevant risk management considerations for commercial auto policies are provided, including employer practices that reduce liability risks. Personal auto policy risk and expense management is detailed. Practical application exercises are included for identifying appropriate coverages and endorsements for personal auto and commercial auto purchase scenarios.