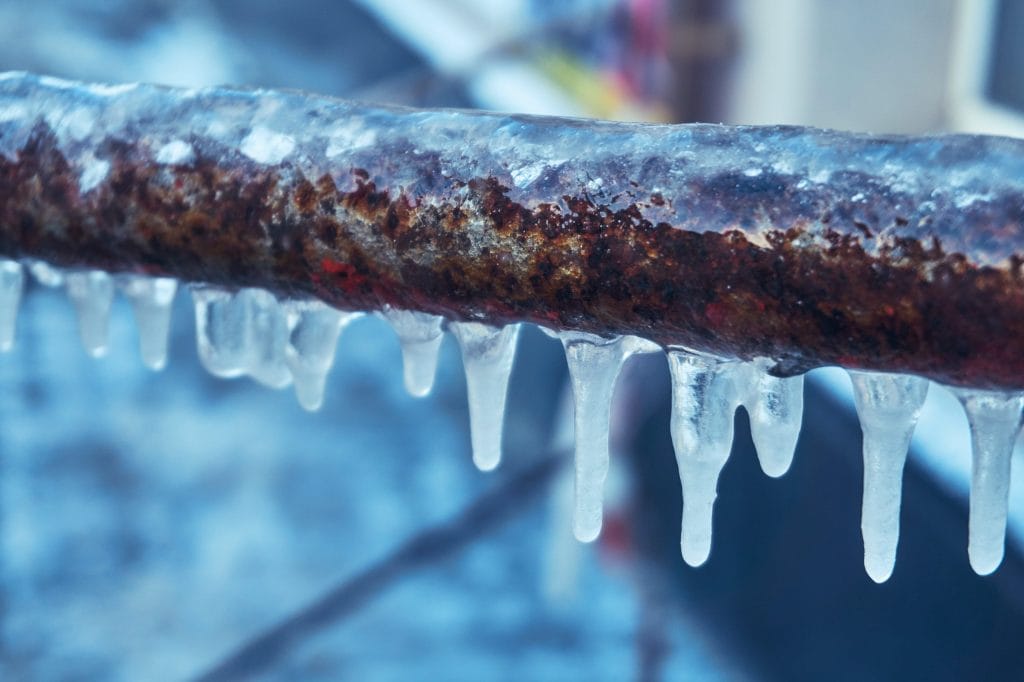 What to do if you have a Frozen Pipe Burst
If you have a pipe that has frozen and burst in your home or business, our team can help 24/7. Call us at (218) 628-6101 for Emergency Water Damage Services.
Extreme weather, poor insulation, and extended stress on water-carrying pipes can all lead to frozen pipe bursts. Because of the unique environment of Duluth, Minnesota and nearby Lake Superior communities, many homes, apartments, and businesses are prone to these unfortunate occurrences. The damage they cause can be catastrophic, and quick action towards the removal of the water is critical. If you experience a pipe burst on your property, use this guide to find out how you can quickly stop the damage and start the recovery.
Step 1: Turn your Main Water Valve OFF
Typically located on the street-side of your property for municipal supply lines, your water valve will be near the point water enters your home or business. 
Turning off the main water valve will halt the flow of water to the source of the frozen pipe burst.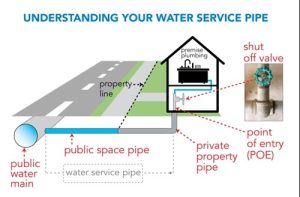 *Images courtesy of ComfortSystems in Duluth and The City of Calvary*
Step 2: Call Dryco Restoration Services for Emergency Water Extraction and Mitigation.
Whether the damage is large or small, our team can quickly arrive on site to assess the situation and determine how we can safely restore your property. We extract standing water from floors and carpets, perform selective demolition of water damaged materials, and set up drying equipment to ensure your property's structural integrity is preserved. Our team is here to help expertly navigate the insurance process, so that your voice is not only heard, but all of your needs are met. As a locally owned and operated Restoration company, we are motivated by any opportunity that allows us to get you back on your feet as soon as possible, and minimize the impact of your loss.
Step 3: Contact your Insurance Provider to File a Claim if There is Significant Damage.
In order to be proactive in your recovery, contacting your insurance agent or provider to file a claim will begin the process of covering the costs for damages incurred. While every policy is different, the Minnesota Government's Commerce Department recommends contacting your provider with your policy number ready (if possible), and documenting your claim number when you receive it. Additionally, determining what the next steps in the claim will be, and recording the affected areas and contents within them are helpful in ensuring your comprehensive reimbursement.
Additional Information
Here you will find the complete list of "Insurance tips if your water pipes froze and broke" from the Minnesota Government's Commerce Department. This list is a valuable resource for those looking to navigate their water damage situation as effectively as possible.
Additional Information found within this page includes:
Avoiding the use of the word "flood" when speaking with insurance providers. Floods have their own unique circumstances and coverage that is not included in a standard homeowner policy.
Homeowners have the right to choose which contractor will repair their home or business throughout a claim. Always verify this contractor's license number and status, and perform research to determine if they are reputable and preferred.