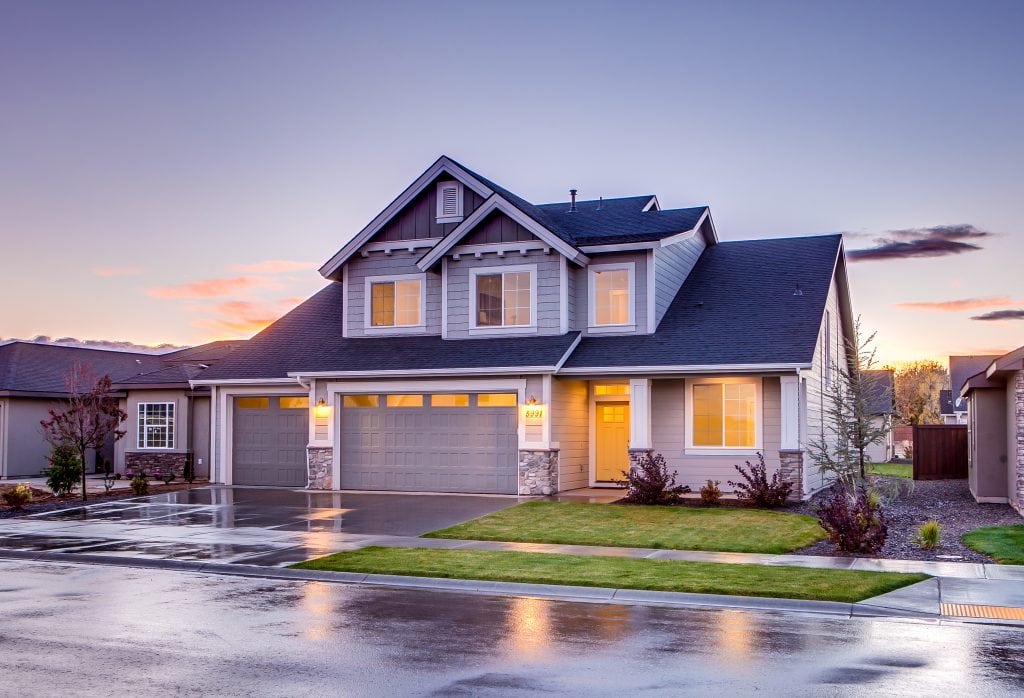 Understanding Endorsements on Your Homeowners Policy
If disaster strikes, will you be covered? 
Understanding Endorsements on your Homeowners Insurance Policy
An insurance endorsement is an amendment or addition to an existing insurance contract which changes the terms or scope of the original policy. Endorsements may also be referred to as add-ons or riders. An insurance endorsement may be used to add, delete, exclude or otherwise alter coverage.
Endorsements are a way policyholders can address homeowners insurance limits and exclusions that might leave them vulnerable or at risk of greater loss. Standard homeowners insurance policies are specific in the types of coverage they extend and the amount property and personal belongings are insured for. This can lead to gaps in coverage and insufficient value insured. Endorsements help to secure additional monetary coverage and protection for homeowner's property and belongings.
The following is general information that may or may not apply to you as insurance companies provide a wide variety of products and coverage which may or may not fit the needs of all insureds.  You may want to consult with your insurance agent for further clarification.
Some of the more common endorsements include:
Sewer and drain back-up (also called, "water back-up"): A backed-up sewer or drain can cause significant damage to a home. It is frequently excluded from homeowners insurance policies and may not covered be by flood insurance policies. If your policy does not include sewer and drain backup, you should consider purchasing the endorsement especially if you have a basement with a sump pump.
If a pump is overwhelmed by a heavy rain or stops working, there is potential for a lot of damage to the basement and the personal articles being stored in the area. Adding the endorsement is almost always a nominal annual cost of about $40-$50. If you have a sump pump, it is very important that you purchase this coverage.
Jewelry, furs, firearms and similar valuables: Since jewelry, furs, watches, electronic equipment and other high-value items can be easily stolen or lost due to a peril, most policies have an overall claim limit between $1,000 and $2,000. Especially considering the value of jewelry, a $2,000 limit is not very high. If your items in the category have a total value greater than your overall limit (especially if it's only a few items that represent that value) then you should purchase an endorsement.
Sports equipment and musical instruments: Like other categories, sports equipment and musical instruments have per-item and overall claim limits. The limits are typically anywhere from $500 to $2,000. It's important to be sure you consider everything you own that might fall into one of these categories. A couple baseballs will not put you over the claim limit for sports items but one set of golf clubs might. When it comes to instruments, a harmonica might not be of concern but an individual violin, guitar or piano could easily be valued beyond the typical limits that insurers set by default.
Identity theft: More formerly known as identity fraud expense coverage, this endorsement protects against identity-related crime. These endorsements on policies are growing in popularity as the number of identity theft crimes increases. Javelin Strategy & Research found in 2009 that more than 11 million adults in the U.S. had been victims of some form of identity crime with an aggregate loss of $54 billion.
This protection is different from other insurances. It's really a reimbursement insurance for the cost of services to repair your identity. For example, say you are a victim of an identity crime and someone makes a fraudulent purchase with your credit card. The credit card company should expunge the fraudulent charges without any expense to you; however, if you need to defend any lawsuit brought against you by merchants, financial institutions or collections agencies, this endorsement would reimburse you for that cost.
Other important endorsements to consider if available through the company you're insured with:
Roof replacement add-on will insure the entire roof in case isolated damage occurs.
Siding and roof endorsement will replace all siding and/or entire roof to match in color.
Metal roof and pole building cosmetic endorsement will cover cosmetic damage to material.
Out building endorsement, or increasing coverage on "other structures," will insure the value of buildings on your property other than the house will be covered if loss occurs.
One size does not fit all when it comes to insurance; therefore, insurance companies offer optional coverages, or endorsements that you can add on to your basic Homeowners Policy. To be sure you are covered sufficiently on your homeowners policy, contact your Insurance Agent or representative to review your coverage limits and determine which endorsements are offered and may be of benefit to you in the case of loss.
To find out more, contact us today.