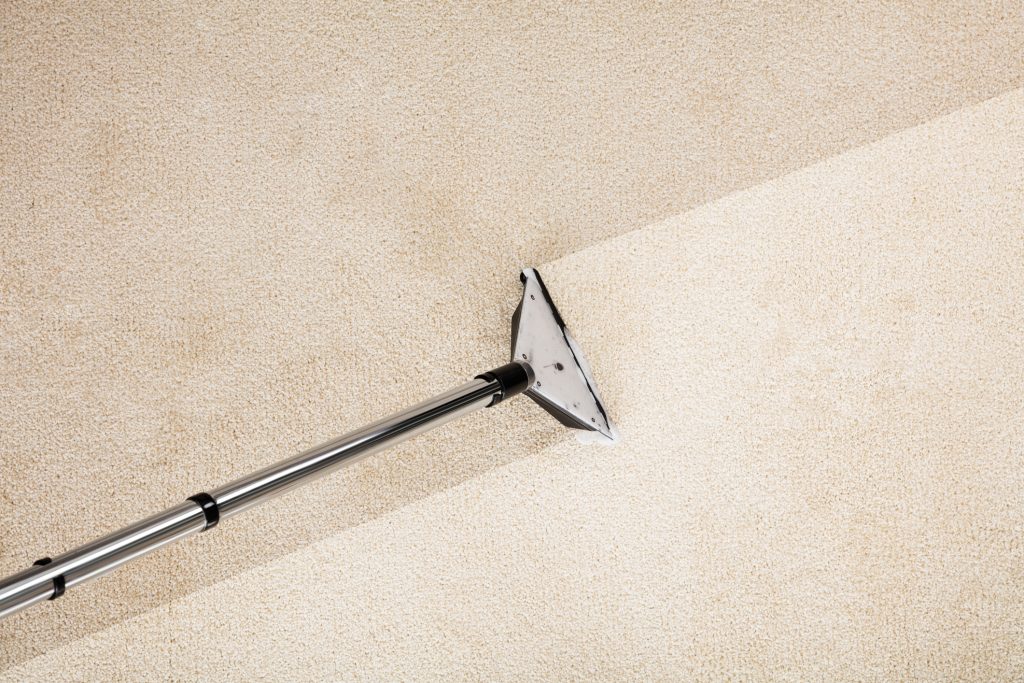 Regular carpet cleaning insures good indoor air quality!
The Role of Carpets in Indoor Air Quality (IAQ)
Spring has finally arrived in the northland!  Soon the grass will be green, the trees will bud and flowers will bloom! For some of us this means allergy season is not far behind.
Carpets and more importantly carpet cleaning plays a big role in the air quality of our homes and work places. Dust and airborne contaminates don't remain aloft for long, they quickly fall to any horizontal surface. If that surface is hardwood or tile, the contaminates can quickly be redistributed by walking or a small breeze. Carpet on the other hand, acts as a big air filter for your home, trapping allergens, dust and even reducing the amount of VOCs present in the air. That is, until it becomes full.
If your carpet is not vacuumed weekly it will quickly reach its capacity for holding soils. Just like hardwood the contaminates will start to be redistributed into the air. Also children and pets will be in constant contact with the contaminated carpet. The Environmental Protection Agency  (EPA) recommends vacuuming on a weekly to daily basis, spot removal daily and periodic extraction (Hot water extraction or dry clean).  Doing this not only helps maintain carpet appearance but will drastically affect indoor air quality, and may even help your allergies.
When to clean?
Many carpets are specifically designed to hide soils and keep a good appearance. This makes it hard for the average person to tell when they need to clean more than just a quick vacuum.  Generally if you vacuum daily/weekly you should only need a steam clean once to twice per year. Obviously everyone's circumstance is different so these are just guidelines. If there is any question on when to clean, Dyrco offers free inspections to first time customers!
How Do The Pros Clean?
There are two major ways professional cleaning companies clean, one is Hot Water Extraction (HWE) and the other is Dry Chemical Cleaning. We mainly do HWE but on high end delicate carpets we can do dry cleaning. Our HWE process meets the IICRC guidelines.
Pre-Inspection/Demonstration: We closely inspect the carpet and determine the material and construction type. Our technician will inform you if there are any permanent discolorations or stains. We also select the detergent that will work best with your carpet and soil level. You receive a price estimate and we can also perform a demonstration to show you what to expect.
Pre-vacuum: We use our commercial vacuum to remove as much dirt as possible before applying pre-spray detergent.
Furniture Moving: Breakable items should be removed from all furniture before our arrival. Sofas, chairs and tables will be carefully moved. Furniture legs will be protected with disposable blocks and tabs. Larger pieces, such as beds and dressers are left in place under our regular pricing structure.
Pre-Spray: A preconditioning agent is applied to break down traffic area soil and other spots for a more thorough cleaning.
Pre-Spot: Difficult spots are pre-treated with special cleaning solutions to increase the chance of removal.
Pre-Groom: Your carpet will be pre-groomed with a carpet groomer or rotary cleaning machine (depending on soil level) to further loosen traffic area soil.
Extract and Rinse: Once the soil has been loosened, our state-of-the-art truck-mounted hot water extraction cleaning process will thoroughly flush the carpet pile. Pressure and heat are regulated to prevent the carpet from being over-wet.
Neutralizer: Every carpet that we clean is pH balanced so that there is no sticky residue left behind. According to the carpet manufacturers, this is one of the most important steps to insure that your carpet is left soft and fresh.
Post Spot Treatment: If any spots are not removed during the cleaning process, specialty spotting techniques are employed. Note: Potential permanent stains, as identified by the technician, may not be removed.*For longer carpet life and fewer permanent stains, be sure to have professional carpet protector applied to your carpet.
Post Groom: Your carpet is groomed with a professional groomer so that the pile of your carpet is standing tall when we leave. Post grooming helps the carpet pile dry faster and in the right position.
Speed Dry: High velocity air movers are placed on the carpet immediately after cleaning to promote faster drying.
 Post Cleaning Inspection: Our technician will walk through your home with you to point out the cleaning results and make sure that you are completely thrilled with the job. If you have any questions or concerns, please let our technician know during this time. We want to be sure that you are 100% satisfied before we leave.